Thank you for helping us help others!  Spread the word, giving is made easy by donating your vehicle today!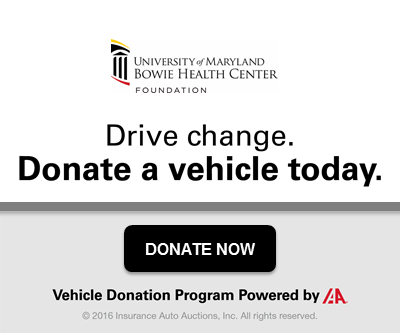 Do something really special, something unique, something very easy like donating your vehicle to the UM Bowie Health Center Foundation through our vehicle donation program. Click below for more details.
It just that easy…
    ✔ Please select the click on the sign below to start the easy process of donating your vehicle today and fill out the online donation form.
    ✔ Our partner, One Car-One Difference®, a division of Insurance Auto Auctions Donation Division, will call to arrange a pick-up date and time at a time that works for you – at no cost to you and your questions.
    ✔ Our partner will sell your vehicle and the net proceeds will support the mission of the UM Bowie Health Center Foundation.
    ✔ We'll send will send you a tax receipt and acknowledgement within 6 weeks from the date of the sale for your tax consideration.