Help us respond to the urgent needs of our patients, physicians, nurses and staff as we answer the call to COVID-19.
Please consider making a gift to support the
UM Capital Region Health COVID-19 Response Fund or the
Employee Relief Fund for those adversely affected by COVID-19. 
As the people of our state and nation respond to the novel coronavirus (COVID-19), UM Capital Region and the University of Maryland Medical System are on the front lines of this immense challenge.
We have implemented strategic protocols in order to provide the best care possible for the people of Maryland and our nation. Our system-wide Incident Command Structure, led by Dr. David Marcozzi, has been hard at work and is well positioned to handle this public health crisis. We continue to commit resources to the critical work at hand; maximize our capacity to protect and care for patients and communities; expedite vaccine testing and development through the University of Maryland School of Medicine; and serve as a resource for the public and our partners in the state and federal government.
How You Can Help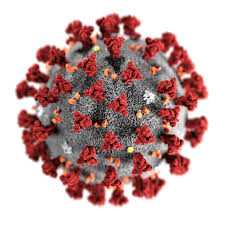 This is a time for us all to pull together. Every day, the number of confirmed COVID-19 cases rises throughout Maryland. The need for philanthropic support has reached a new level of importance and urgency.
If you would like to support our efforts, please consider a gift to the UM Capital COVID-19 Response Fund, which benefits:
Clinical Care
The health and safety of our patients and staff is our top priority. Following the protocols of the CDC and utilizing the UMMS Incident Command Structure, we will continue to provide leading edge care to our patients and advance our treatments in response to the escalating spread of this virus. 
Telemedicine
Telemedicine permits two-way, real-time communication between a provider and a patient at a distant location. Remote visits offer patients advanced medical care, while reducing the risk of exposure to others.
Community Outreach
As an anchor institution, we extend our reach beyond the walls of our hospital and help our communities with basic necessities, such as food. 
Equipment and Supplies
UM Capital Region Health is accepting donations of essential supplies for our front-line care providers, including protective equipment and sanitizing items. .
-Unused N95 respirators
-Unused disposable earloop surgical masks
-Unopened packages of disposable gloves
-Unopened containers of hospital-grade medical disinfecting wipes
-Packaged, unused protective goggles
-Unopened surgical caps
---
We are grateful for your unwavering support as we navigate this health care challenge. If you are seeking information on the scope of the COVID-19 pandemic, including the best measures to minimize transmission of the novel coronavirus, please consult the many COVID-19 resources available from the Centers for Disease Control Prevention and the University of Maryland Medical System.
A message from our UMMS President & CEO, Dr. Mohan Suntha
Please call us at 240-456-2934 for more information.